Brookvale Park was sold enbloc in Feb 2018.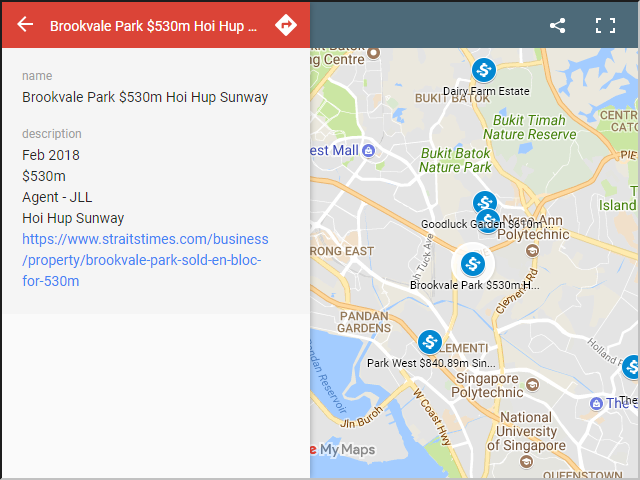 Screenshot above from our Interactive Map (enbloc projects 2018)
A stop order was issued by the Strata Titles Board on Wednesday.
According to reports, some of the owners are unhappy with the valuation of the project at S$530mil, which works out to be S$932psfppr (with Development Charge of about S$26mil). They felt the valuation report was wrong to compare the 999-year leasehold condo to 99-year leasehold sites.
Another nearby project Goodluck Garden (freehold) was sold enbloc in Mar 2018 for S$610mil which works out to be about S$1210psfppr.
As a rough comparison, Park West (a nearby 99-year leasehold site) was sold in Jan 2018 for S$841mil, about S$850psfppr (inclusive of Differential Premium and Lease Upgrading Premium).
What is Differential Premium (DP) & Lease Upgrading Premium (LuP)?
To encourage optimisation of Land Use in Singapore, payment of DP allows for lifting of State title restrictions involving change of use and/or increase in intensity.
Determination of DP will be based on published Table of Development Charge (DC) rates.
Also, where tenure of land is leasehold, the DC rates will be adjusted to reflect Residual Tenure of the land via a Leasehold Table (which expresses value of residual tenure as a percentage of freehold value).