Four main projects around the Marina Bay area
The Sail – Completed in 2008, 1111 units, 99 years leasehold, land size 9091(SQM)
The "OG" of the Bay – initially touted as the most ridiculously expensive condo project in Singapore, with many people saying … "at this price, I might as well buy a freehold property!"
Marina Bay Residences – Completed in 2010, 428 units, 99 years leasehold, land size 5254(SQM)
The first "mid-high end" property in the Bay-CBD zone, with 1 to 4 bedroom apartment choices, as rental investment and for own-stay. The quality of finishes and services offered between this project and others in the D1-D2 zone clearly shows the prestige of living here.
// For Sale at Marina Bay Residences – 4 bedrooms apartment //
Marina Bay Suites – Completed in 2013, 221 units, 99 years leasehold, land size 5290(SQM)
The newest building within the Marina Bay Financial Center development which consists of 2 Residential developments, 3 Office buildings and 1 Retail mall. All linked to the Downtown MRT station underground.
Marina One Residences – Completed in 2017, 1042 units, 99 years leasehold, land size 45901(SQM)
This is beautiful architectural building that consists of 2 office towers, 2 residential blocks and retail shopping together with links to underground MRT. The design for Marina One unifies the four land parcels to become one identity instead of four different buildings.
Amidst the hustle and bustle of the CBD, users can experience a sense of tranquillity and serenity like never before. Here among verdant flora, Marina One is the perfect balance of a city within a garden.
You can also reach us via our chat function if you are looking to rent or buy an apartment in Marina One, and we can show you to a variety of units.
Fill up our Property Owner Submission Form if you are thinking of Selling or Renting your property at the Marina Bay in Singapore?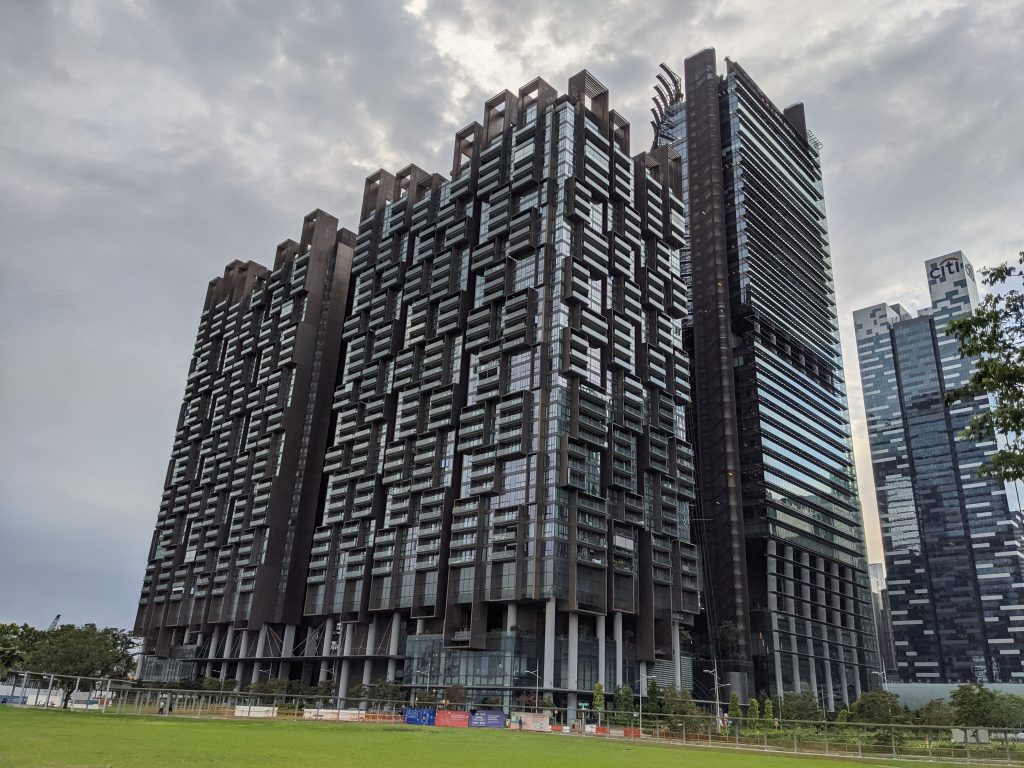 Main advantage of being around the Marina Bay area
Connectivity & Convenience – the Marina Bay is well served by several MRT stations, all within walking distance from one another, such as Bayfront (MBS) – Downtown (MBFC) – Raffles Place.
The Marina Bay area represents Singapore's business and leisure center, offering visitors multitude of activities within a small walking zone.
For instance, the convention centers at the Marina Bay Sands have consistently been used for major exhibitions. The Art Science Museum showcases many interesting art installations and shows. Gardens by the Bay is well known throughout the world for the landscape, nature and "Supertrees".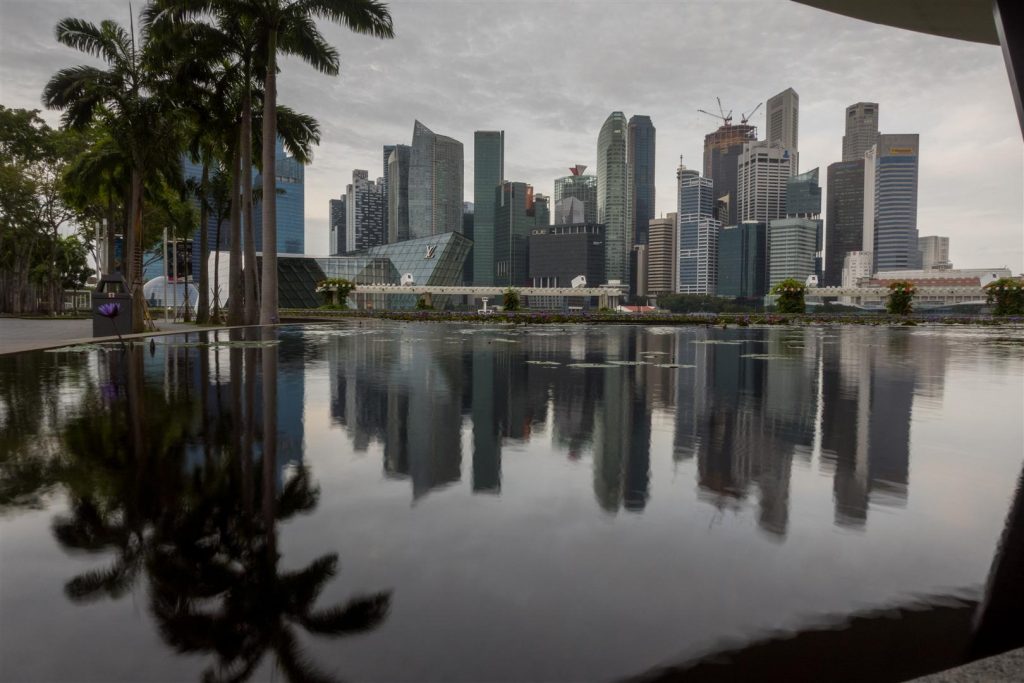 Marina Bay Financial Center is currently the main office for many Multi-National Companies, including Standard Chartered Bank, Baker & McKenzie, IBM, American Express and DBS Bank, etc.
The Shoppes at Marina Bay Sands offers luxury shopping experience for the overseas visitors, there is also the Marina Bay Link Mall (underground) which offers retail shops and eateries to residents and working professionals around the area.
The entire Marina Bay area has been successfully transformed into a "Live-Work-Play" destination, and will continue to do so in future via continued developments towards Marina South.
Comparison of Prices
| | | |
| --- | --- | --- |
| Project Name | Launch $PSF (approx. range) | Transactions in 2020 |
| The Sail | $900 – $1000 | 45 |
| Marina Bay Res | $1600 – $2000 | 5 |
| Marina Bay Suites | $2000 – $2300 | 1 |
| Marina One Res | $2200 – $2900 | 176 |
Future Developments in the Marina Bay – URA Master Plan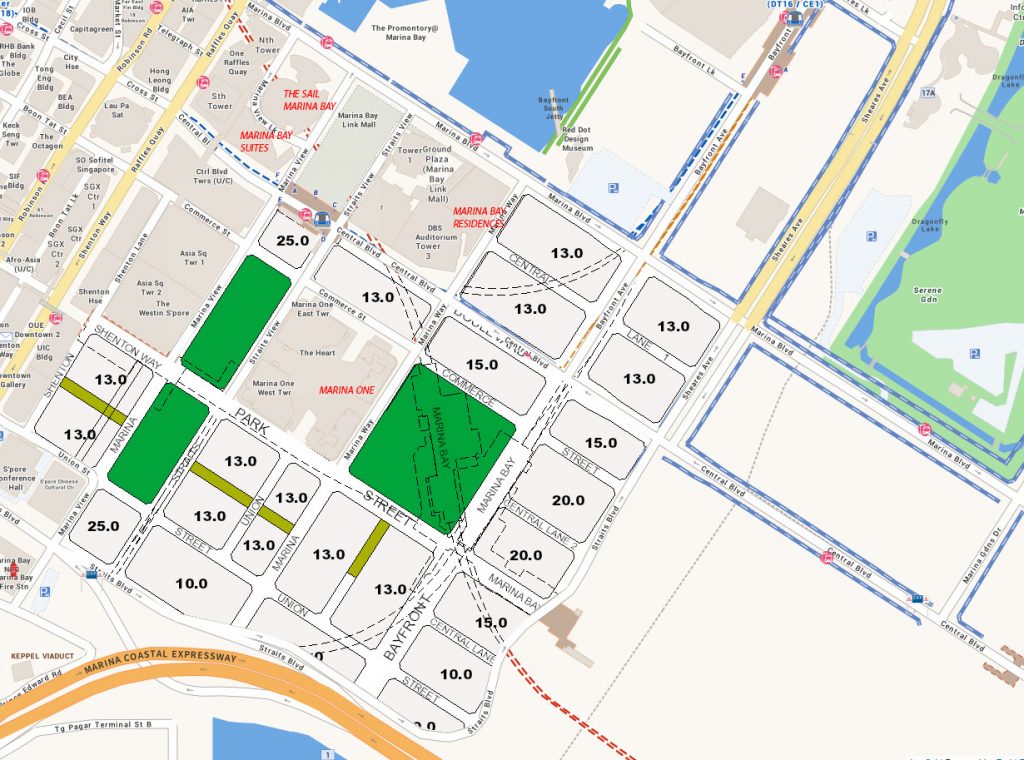 Red text identifies the location of the four key residential projects in the Marina Bay area currently. The image above shows the developments surrounding the Marina Bay MRT Station. All "white sites" with high plot ratio (the numbers in BOLD) to maximise land use development in the vicinity.
The green sections are "open green spaces" for use as "parks or gardens".
The Sail and Marina Bay Residences enjoy "the best unblocked views" of the Marina Bay Reservoir (and Marina Bay Sands hotel).
If you are looking to rent or sale your property at the Marina Bay or CBD area, please do not hesitate to contact us.