The world is undergoing a Digital Transformation. Here in Singapore, we are seeing many "disruptions" in different industries.
Transport => Grab and Uber
Food => Deliveroo and Food Panda
Shopping => Amazon and Lazada
Banking => PayLah, PayNow
Grocery => Redmart
You get the idea!
There's less need for on-site-over-the-counter type of transactions and enquiries. Services are going online and readily available either via a website form, real time chat system or mobile-based app.
Consumers are looking for fast response, quick and efficient tracking, no waiting (less forgetting).
In Real Estate (especially for Property Agents), there's already a multitude of tools and apps available. The problem is that these are either too simple (not flexible enough for expansion or customisation) or too complicated (see already will run away).
Without a simple platform to start off, it is very difficult for the entire Agent-Agency industry to go fully digital.
In one of our blog articles, we discussed the potential of using Google Drive system for file storage (cloud system) and collaboration (editing and sharing).
Recently, there's another productivity tool that we have taken notice of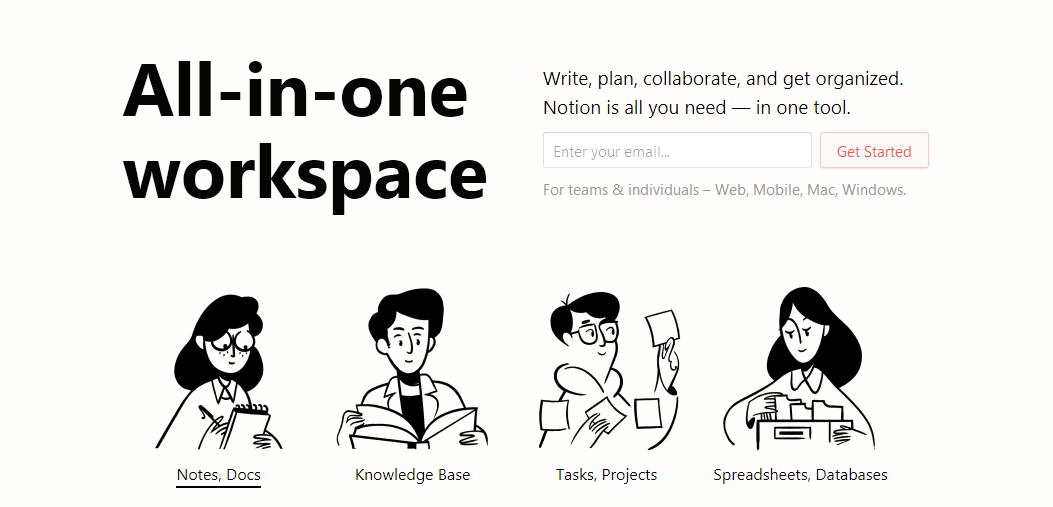 Have you tried out "NOTION/SO"?
So?

What?

Can it do?
Very simply, this is a "All-in-One" Workspace
Today, your current "workflow/workspace" might be as follows;
Marketing

1 folder for each new project
1 folder for each resale project

Transaction (sale and rental)

1 folder for each property

Contact List

Stored in phone or in an excel table or using contact app

To Do / Calendar

Using your smartphone app

Office admin paperwork (for submission of stamping, invoicing, AML-CFT)

Copied from office and stored in a USB thumb-drive, which may not be the "latest most updated" copy
Printed individually and kept in hardcopies
Here comes the All-in-One Workspace
Via a single Workspace, you (Agency + Teams + Salespersons) can all share, submit, extract relevant information.
Most importantly, it is easy to setup and use.
It can be installed with very basic functions, such as simple CRM (name, phone, email) or expanded into a dynamic system where the databases are interlinked, and sharing permissions are custom-set for different users.
An illustration of a Dynamic System
=> EVENT <=> CONTACT <=> PROPERTY <=> ADMIN PAPERWORK <=> MARKETING <=> ACCOUNTS <=
Where each Table data can be cross-referenced with another Table, and sort/filtered, just like a Access Database.
In addition, the ability to view the information in either "Table" or "Calendar" or "Kanban" view offers users different perspective as and when needed (without anybody knowing how to code anything).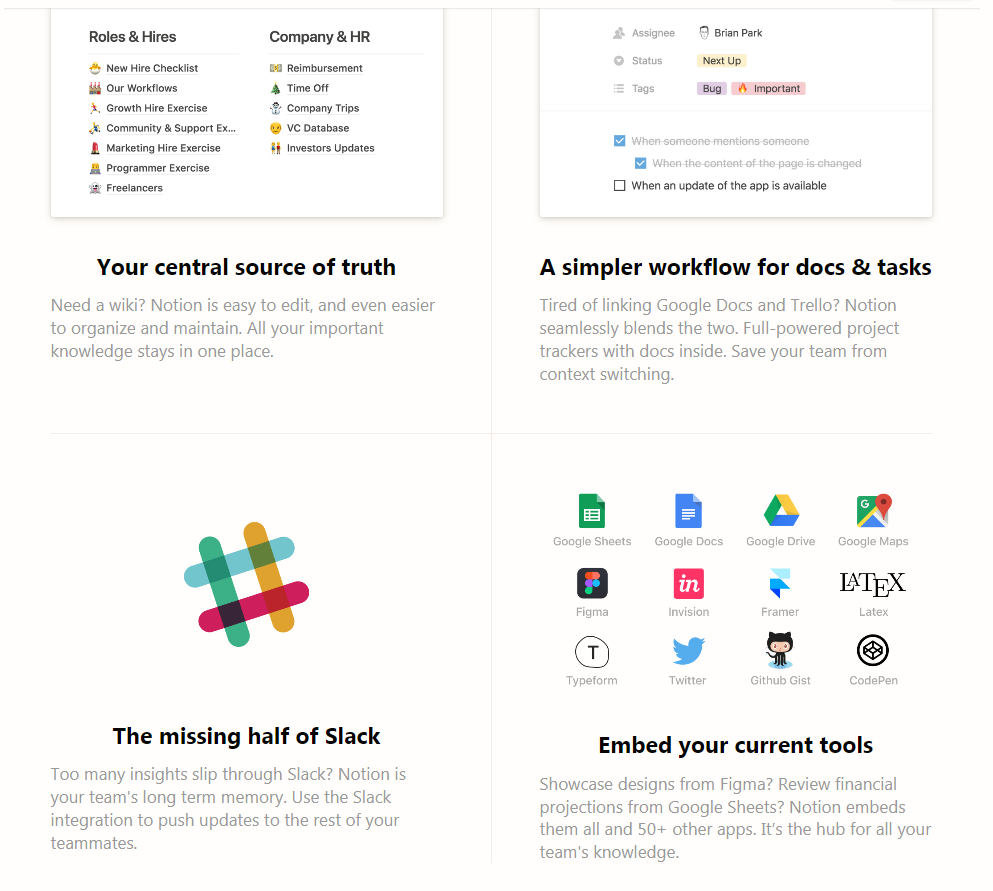 For example, a Table may consist of "Job Events" for properties under your charge and one of the columns is "Date of Appointment".
Switching from Table View to Calendar View easily shows users how their work schedule look like.
Another example, a Team of Salespersons may use a same set of contractors and service personnel and in having this "Contact List" easily accessible by the Team, all team members know where to find the information when needed (especially when urgent). Those who have used such services in the past can also include personal comments.
This system can be used via Web, PC/Mac, Phone.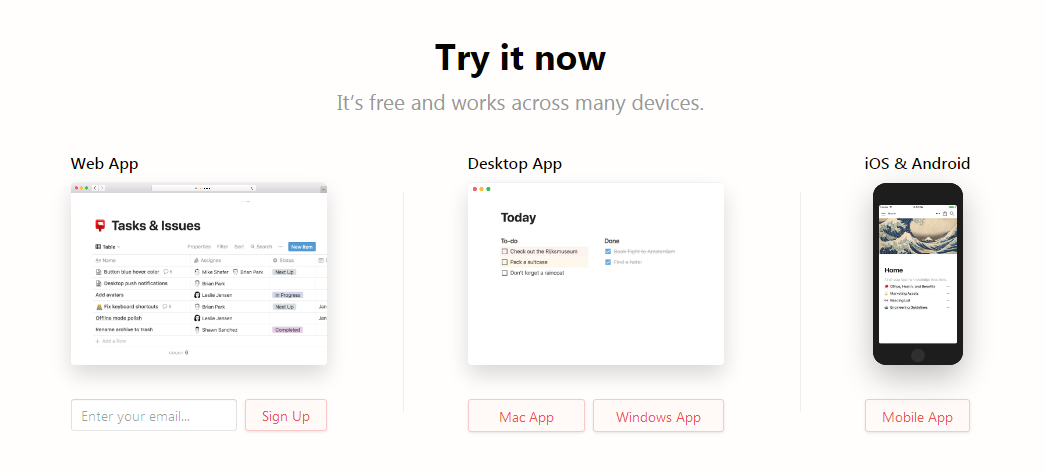 Check it out at https://www.notion.so/
You can login automatically simply via your Google account. If you only have Yahoo or Outlook freemail accounts, sorry … go fill in some blanks.