We have prepared interactive Sales Dashboard specially for a few projects, one of these is the premier HDB housing in Singapore called Pinnacle at Duxton.
If you would like to access this interactive Sales Dashboard, please use this form below and we will send you a private link for access.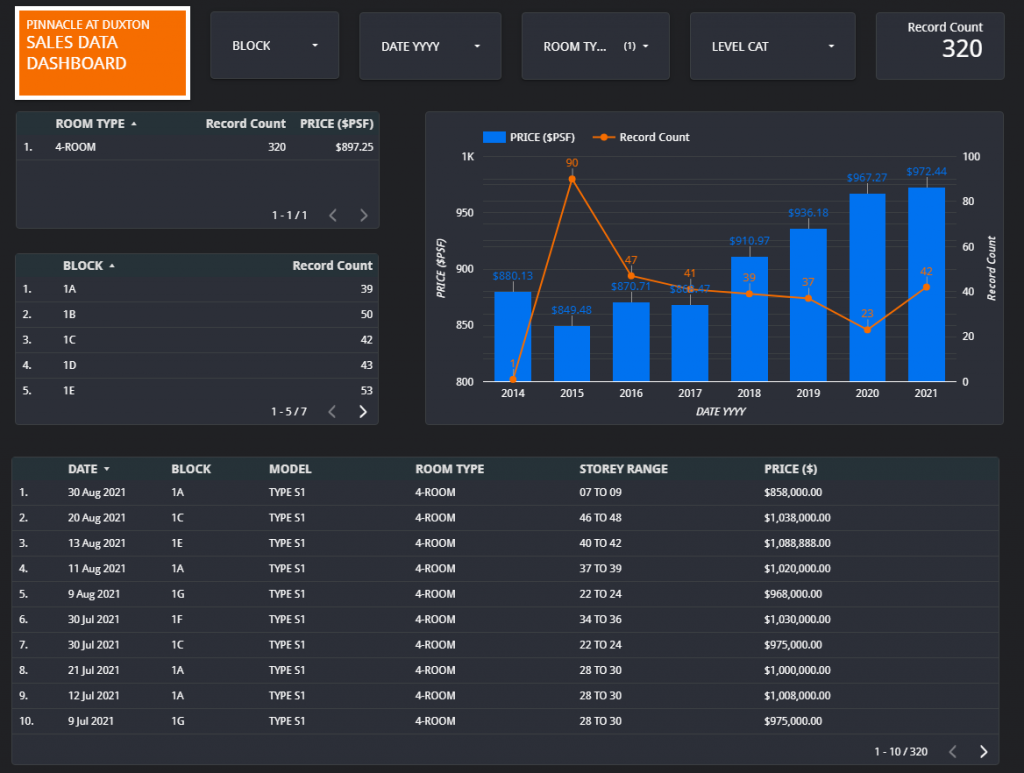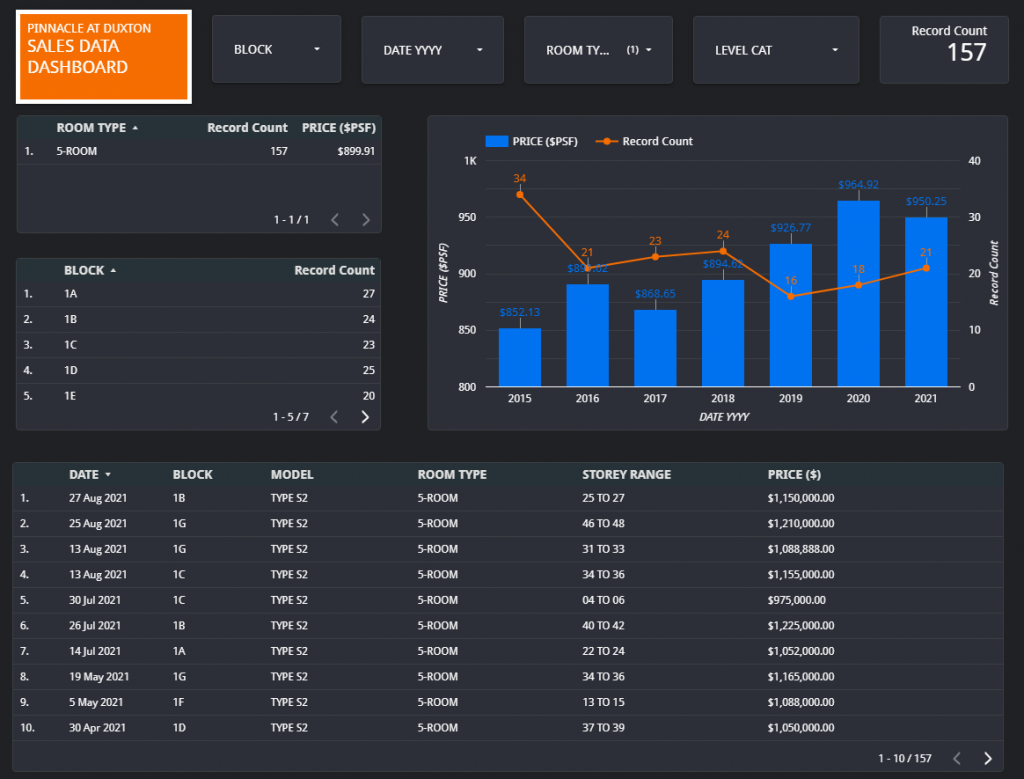 Using the interactive Dashboard, you will be able to easily filter the Sales Data results within Pinnacle at Duxton based on the following:
Block
Date of Transaction (YEAR)
Room Type (4Room or 5Room)
Level (Floor level, in sets of 10 storeys grouping)
From the screenshot above, you can see that a total of 157 records of 5RM sales have been done at Pinnacle Duxton so far (i.e. from 2015 till date). The $PSF has also been rising steadily since 2017.
You can also combine multiple filters together, such as displaying ONLY the transactions for 5RM units that are on the top 10 floors of all the blocks for the entire time period.