With a length of more than 50 kilometers, our eighth MRT line, the Cross Island Route (CRL), will be our longest entirely underground line. It will connect important centers such Singapore Jurong Lake District, Punggol Digital District, and Changi region to present and prospective projects in the eastern, western, and north-eastern corridors.
When completed, it will feature the most interchange stations, with over half of the stations on the line linked to existing rail stations. More options for getting to your destination!
Phase 1 of the CRL (CRL1), which will be built in three sections, will have 12 stations from Aviation Park to Bright Hill. Loyang, Tampines, Pasir Ris, Defu, Hougang, Serangoon North, and Ang Mo Kio will be served, as well as other residential and industrial sectors. CRL1 construction has begun and is expected to be completed by 2030.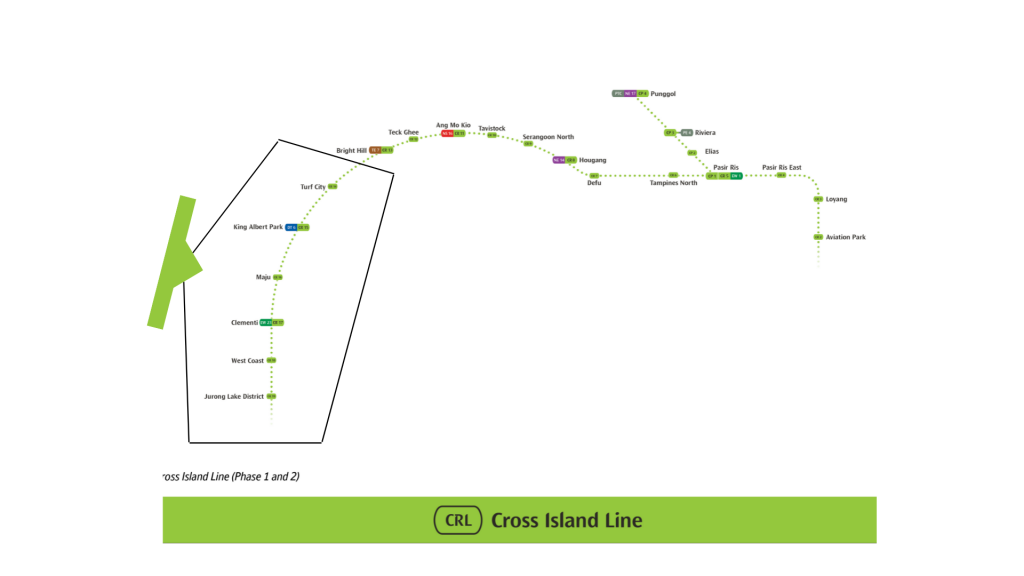 It has just been announced that the CRL2 Phase 2 is roughly 15 kilometers long and includes six underground stations: Turf City, King Albert Park, Maju, Clementi, West Coast, and Jurong Lake District.
It has been projected that property prices near the new MRT locations will rise and there is also greater en-bloc potential for the nearby properties.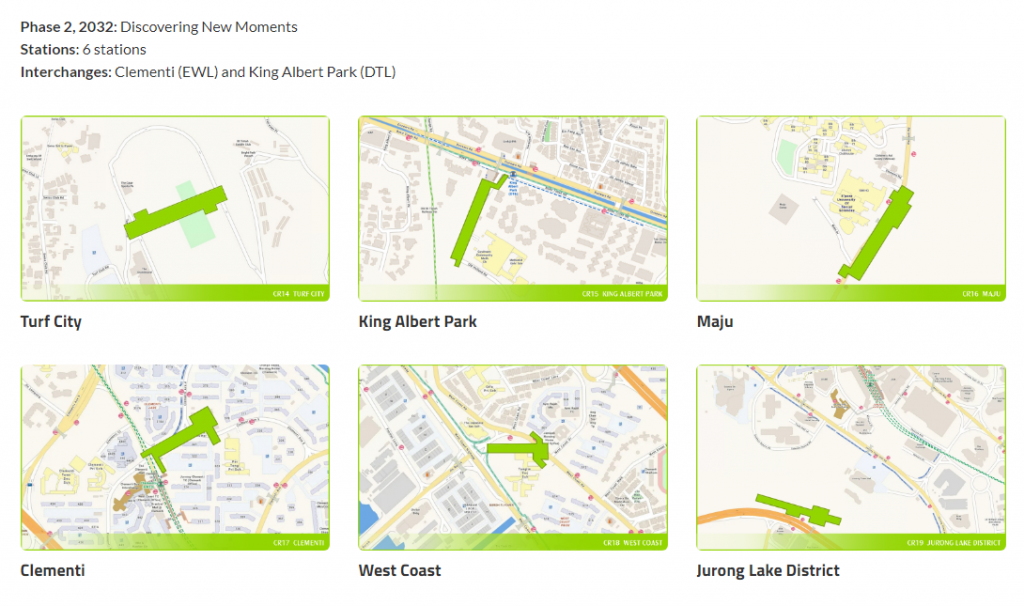 In addition the CRL – Punggol Extension, which connects Pasir Ris to Punggol, will include four fully-underground stations, namely Punggol, Riviera, Elias, and Pasir Ris, for improved accessibility and rail connections across the island.