A system to help you with amendments and versioning (or Version Control).
Do you have a system to keep track of the changes made to documents?
Examining contracts, helping clients understand contracts, negotiating and changing terms within contracts are all part of property agents work.
Combined with many other daily tasks (such as marketing, skills upgrading, viewings, meetings with clients, etc), it can be really challenging to keep track of documents and changes made (to be made). Having documents sent and received in softcopy (AND) hardcopy formats can make things even harder.
How to keep track of changes? (hardcopy and softcopy documents)
Tracking changes made in hardcopy documents
Image below shows some symbols that can be used to identify necessary changes or simply highlight important sections within the documents.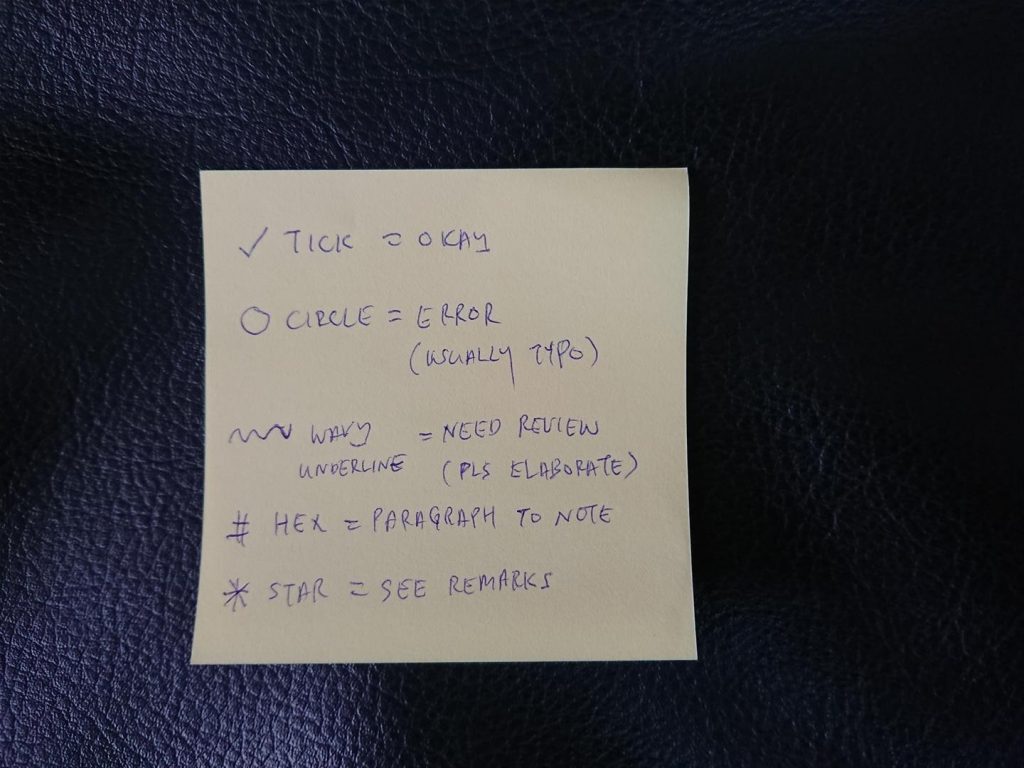 Softcopy documents (tracking changes)
Of course, if you are editing on a softcopy document, you can also can use colour highlights (and border remarks). For example;
Red colour – To remove
Green colour – To insert
Yellow colour – Remarks (To discuss)
Blue colour – To amend (data / typo error)
After your document has been updated with the changes and highlighted accordingly, you can email to cobroke agent for easy referencing. Thereafter, the party who is closing and finalising the document can simple "SELECT ALL" and clear all highlights.
File naming for effective Version Control
One way to implement Version Control is through proper file naming. The image below shows one of the many ways that a file naming system (if implemented properly) can be easily used for (1) Version Control and (2) Retrieval.
With this file name system, the files are naturally "sorted" by unit numbers or block numbers, project and street names offer an easy way to retrieve the file using Windows Folder search box. Having "type" at the end of file name is not necessary usually but will help when retrieving the file via email (otherwise you see 2 or 3 emails with exact same filename).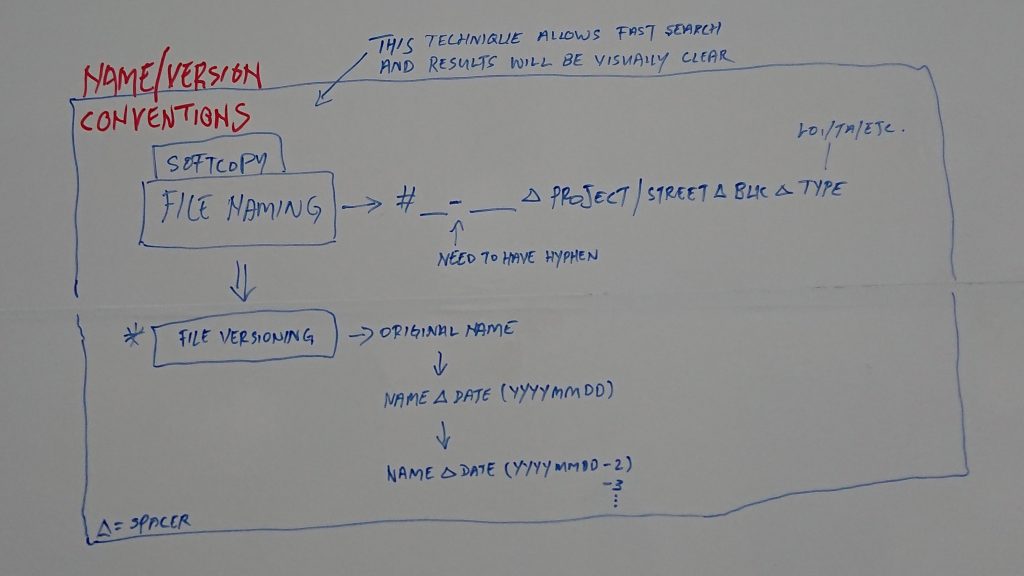 Lastly, the YYYYMMDD reference allows for proper Version Control. If there are several versions being transmitted in a day, a simple –# will help to easily identify the "latest final final final copy"
You can also implement a similar naming style for your hardcopy documents. E.g. writing the version on the top right label of document.
---
After all the changes have been made, and final copies are received. You can double check all amendments easily via File Comparison Websites such as https://draftable.com/compare or https://www.diffchecker.com/pdf-diff
Adobe Acrobat DC also has compare pdfs function for paid subscribers.
---
Are you looking to buy, sell or rent a property? Let us know how we can help you!